For this Grammie, there is nothing more exciting than the thought of traveling with your family. Even better, when that trip includes international family vacations. Although I love the planning part of the family vacation, how do you decide WHERE to go? And how on earth can you get ALL your family members to agree on one international destination? Read on to be inspired by these best international family vacations for multigenerational travel, as recommended by top family bloggers.

Disclosure: This post contains affiliate links. If you click through and buy, travelingInHeels.com may get a commission. Thanks for helping support TravelingInHeels.
21 of the Best International Family Vacations for Multigenerational Travel
I simply adore the time I spend with my grand-family. Yes to international family travel vacations with ALL the family. And most definitely yes to skip-gen trip with just me and my grandkids – although sometimes Papa comes along for the fun.  But it's a big world out there, and this Grammie loves to travel, so the question remains?  Where are the best international family vacations for multigenerational travel?
I've got my favorites, but I also enlisted a lot of help from my family travel blogger friends including these family bucket list destinations. Read on my family travelers, go ahead and create your own international multigenerational family vacation — but do share your favorites with me!
Quick Tips for International Family Vacations
1. London, England
If you're planning one of those epic international family vacations, then London, England, should top your list for so many reasons. It's iconic — I mean who hasn't heard of London? The capital of England and the United Kingdom, this amazing city was founded by the Romans over 2,000 years ago and wears its cloak of history throughout its neighborhoods, architecture, and customs.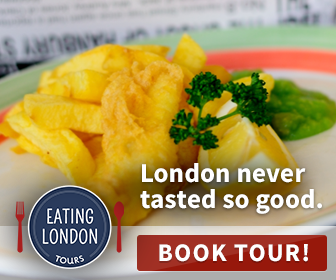 You could spend days exploring the sights and sounds of London – and never get bored. Even if you have just 24 hours, families can get an amazing taste of this capital city by riding a double-decker bus.
Hop-on-and-hop-off the bus all day and discover the iconic Big Ben clock tower, Westminster Abbey, the Palace and the changing of the guards, the London Eye observation wheel with panoramic views of the Thames River and the South Bank, plus so much more.
If you have more time, I'd highly suggest an Eating Europe London East End Food Tour This guided tour is a great way to explore neighborhoods, learn about its history all while enjoying the local cuisine
On our latest visit, we chose to stay near the Tube at The Colonnade Hotel in Little Venice, set in the quiet family-friendly Naida Vale neighborhood, walking distance to the Warwick Avenue Underground on the Bakerloo Line. While this particular visit I wasn't traveling with the multigenerational family, the hotel's second-story loft suite would be perfect for families.
For more tips for visiting London, read more about Best Places to Visit when in London and Uncovering the Darker Side of London.
2. Ireland
I could live in the beautiful and welcoming country of Ireland. Dublin is one of the best family vacation destinations for multigenerational travel as there is so much to see and do.
Like London, I feel this city is best explored by using the City-Sightseeing double-decker bus to transport you to all the iconic places in Dublin. These buses stop at more than 30 places, including Temple Bar, Dublin Castle, Guinness Storehouse, St. Patrick's Cathedral, Merrion Square, and much much more.
And since you've already chosen Ireland for your international family vacations, go ahead and explore more of the Emerald Isle. I'd also recommended adding a night to visit Belfast and the Titanic Museum. Then continue on a road trip exploring and experiencing Ireland's rugged landscape and dramatic sea cliffs along the Wild Atlantic Way and the Giants Causeway.
Other awe-inspiring stops included Slieve League Cliffs, The Burren, Ailwee Caves & Cliffs of Moher.  As a fan of Game of Thrones, I also planned a stop at the Dark Hedges, a tunnel of beech trees featured in Season 2, Episode 1, and in typical Irish fashion, we also experienced a steady dose of rain.
Here are my favorite hotels to stay in Ireland.
3. Nice, South of France
~Contributed by Clare, Epic Road Rides
Nice, on the Cote d'Azur in the south of France, is a brilliant choice for a multigenerational family vacation. For adults, there's a fantastic range of restaurants, bars and cafés, beautiful Belle Epoque architecture and art galleries. Artists including Picasso, Chagall, and Matisse made the French Riviera their home and Nice is home to the Chagall museum, as well as more contemporary works in the modern art gallery, MAMAC. For adults that happen to love cycling, Nice is also a world-class cycling destination!
For kids, Nice offers the beach, the Promenade des Anglais for cycling/scooting/skateboarding, a huge, traditional carousel and awesome parks and playgrounds. Our favorite park is the Promenade de Paillon. This park winds its way through Nice and contains a huge whale climbing frame and series of automated fountains that kids (and adults!) love to run through.
We stayed in an Airbnb property on the Place Garibaldi, between the port and Promenade de Papillon. This is a fantastic location, as you're on a historic square and close to everything Nice has to offer. Nice has something for all the family. We highly recommend it!
4. Algarve,  Portugal
~ Contributed by Julie Dawn Fox in Portugal
The Algarve region of southern Portugal is an ideal destination for a multigenerational family holiday. As well as family-oriented adventure and water and fun parks and an array of beaches in reasonably protected bays, there's also a vast network of walking trails of varying duration and levels of challenge for those who enjoy the outdoors. Typical Portuguese restaurants are renowned for accommodating families although you should book ahead for large groups.
For adults who want a dose of culture, this is easy to find in the Algarve. Towns like Silves with its red sandstone castle and pretty cobbled streets can be fun for all ages while the region's capital city, Faro, has several museums and art galleries to explore and a chilling bone chapel.
Where you stay will depend on many factors, but a good base for all ages is Lagos, which has plenty of restaurants, shops, great beaches, and fun activities. It also has a train line that connects you with central and eastern Algarve and buses to other destinations. Look for accommodation near the marina or towards Praia do Canavial or Meia Praia instead of the old town as this can be noisy in high season.
5. Barcelona, Spain
~Contributed by Justine, Latitude 41 
A popular European destination, Barcelona is often seen as a magnet for young singles looking for pretty Instagram shots. But, this Mediterranean city actually has a wide variety of attractions for all ages! The Gothic Quarter is fun for everyone to explore! Adults will love learning about the historic Roman columns and squares. Kids can play in leafy plazas, and parents can relax nearby at the charming terrace bars.
We can't forget about the mass appeal of the architecture of Antoni Gaudí as well. His masterpieces like the Sagrada Familia and Park Guell fascinate children with their vibrant colors and organic shapes. Adults will be intrigued to learn about the symbolic details in each of Gaudí's works. For example, the Sagrada Familia's interior was designed to emulate a heavenly forest.
In a city of 1.6 million people, Barcelona is a versatile destination, which fails to bore any visitor, even if you have just one day in this Spanish city.
For a place to stay, I recommend the Barcelona Catedral Hotel in the Gothic Quarter, which is near most of the Barcelona attractions. It has also a rooftop view and a swimming pool that the kids will love!
6. Upper Middle Rhine Valley, Germany
~Contributed by Katrin Walzl, Moon & Honey Travel
Germany's Romantic Rhine Valley, also known as the Upper Middle Rhine Valley, is a perfect holiday destination for families. Famed for its hilltop castles, steep vineyards, and medieval towns, this UNESCO World Heritage Site can be experienced in many ways.
Parents and their adult children can savor Riesling in the valley's many wine taverns, or cruise the Rhine River between the cities of Koblenz and the towns of Rüdesheim am Rhein and Bingen.
Families with children can embark on a tour of the region's many castles starting with Schloss Stolzenfels, Marksburg, Burg Rheinfels, and Burg Reichenstein.
Active families should consider hiking a segment of the famous Rhine Castle Trail for epic views of the Rhine Gorge. Stage 10, between the towns of Oberwesel and Sankt Goar, is not to be missed.
7. Lapland, Finland
~Contributed by Dandt, The Elusive Family
Nowhere in the world can you find more Santas, snow or activities geared toward the holidays than you can in Lapland, Finland.  Lapland is a region that spans the northernmost part of Finland, home to the official town of Santa Claus in Rovaniemi, Finland.  It is the perfect place to take everyone in the family, from grandparents to the tiniest little people.  If you are going to Lapland with kids, it is a magical place to visit year-round, with family-friendly activities and a host of things to see and do.
Going on a sleigh ride with reindeer, husky sledding, ice fishing, snowmobiling, visiting Santa Park, chasing the northern lights, and meeting Santa are just a few family-friendly activities that can be done with people of all ages. Tour operators easily accommodate all age groups and ensure everything is ready for the whole family.
The best, most central place for all this is Rovaniemi where you can stay at the Official Santa Claus Holiday Village.
In addition to Rovaniemi, there are a host of other cities to visit in Lapland including Saariiselka, Yllas, and Levi.  Doing any day trips in Lapland is entirely possible from city to city and a wonderful way to experience the region with everyone in the family.
8. Riga, Latvia
~Contributed by Julie, Why Not Ju
Riga is the capital of Latvia and the biggest city in the Baltic states and located in the river mouth of Daugava River. It used to be an important port for European trade dating back all the way to the Viking age. The city's historic center is a UNESCO World Heritage Site, acknowledged for its wooden buildings and Art Nouveau architecture. In fact, Riga has the highest number of Art Nouveau buildings in the world.
The old town's cobblestoned streets are pedestrians only, perfect for a day of walking around in calmness and enjoying the surroundings. The area has plenty of museums and cafes to take shelters in for rainy days. You can spend hours learning about Latvian and Baltic history or people spotting and tasting the local cuisine. The river and canal cruises from Riga's old town are wonderful activities for the whole family as well.
Riga is famous for its spas and several of the hostels already offer spa access included with your room at certain times a day. Riga is a perfect multigenerational destination with its beauty, relatively short walking distances and variated attractions!
9. Baltic Sea Cruise
A Baltic Sea Cruise has been on my travel bucket list since I was a pre-teen and became fascinated with genealogy. My great-grandparents (on my father's side) immigrated here from Norway, and my mother's side of the family came from Norway and Sweden.
While in the past cruising wasn't at the top of my list, Regent Seven Seas Cruise line and their Baltic Sea itinerary won me over.  For families, it's great to unpack and stay while checking multiple destinations off your family travel bucket list.
Regent Seven Seas offers luxury cruises visiting over 300 ports worldwide. With the theme of Vikings & Monarchs, my Regent Baltic Sea cruise began in Copenhagen, Denmark and ended in Stockholm, Sweden. The cruise also included stops in the ports of Warnemünde (Rostock), Germany; Klaipeda, Lithuania; Riga, Latvia; Helsinki, Finland; St. Petersburg, Russia; Tallinn, Estonia.  And the best reason: these shore excursions are included in the price of your cruise, but be sure to book your excursions early as the popular ones fill up fast!
Read More: Here's why your next family vacation needs to be a cruise and Tips for choosing the best Cruises for Over 50 (with or without family).
10. Zakopane, Poland 
~Contributed by Holly, Four Around the World
Zakopane is a small town located in the south of Poland. It is especially popular during the winter months when it becomes a perfect wonderland for winter sports. Situated at the base of the Tatra Mountains, Zakopane is a wonderful multigenerational destination to visit.
During the winter months, enjoy the beautiful snow-capped scenery as it comes alive with the festive season. We spent a family Christmas in Zakopane many years ago, with our extended family and friends and it could not have been a better place for it.
There is plenty to see and do no matter what season it is, with the scenery and rich culture appealing to the older generations and the adventure activities keeping the kids and young at heart entertained. A visit to the markets and some traditional Polish street food is a must, plus catching the funicular up Mt Gubalowka.
The best way to experience Zakopane is by renting a private home for your stay, rather than staying in a hotel. This is a far more popular option and it gives you plenty of room to stay as a family, fully self-contained and comfortable.
11. Wroclaw, Poland
~Contributed by Joanna, Overhere
Wroclaw is a beautiful city in southern Poland, located on Oder river banks. There are many tourist attractions in Wroclaw suitable for travelers of all ages – it's a perfect multigenerational vacation destination.
Wroclaw is famous for gnomes figurines places randomly in different parts of the city. Looking for gnomes is a fun activity not only for kids.
Other great family attraction in Wroclaw is the zoo. It's the oldest zoological park in Poland! The most interesting part of Wroclaw zoo is Afrykarium – it's the first oceanarium in Poland presenting African fauna and flora. There are over 200 species in Afrykarium, so visit in this amazing museum will be of educational value for all members of your family.
Another fantastic place to visit in Wroclaw is Hydropolis – a multimedia exhibition which covers all the information possible about water. Thanks to numerous interactive exhibits, Hydropolis is one of the most interesting places in Wroclaw.
One of the best places to stay in Wroclaw is the Hotel Patio. Located close to the city centre, this hotel offers comfortable rooms, full board at the hotel restaurant, and the kids' zone in the lobby.
12. Italy
My first international travel was to Italy. After spending 3 weeks exploring the entire country, from Milan to Venice, Florence to Tuscany region, Rome to Pompeii, I was hooked.
The wine. The food. The locals. The history. I simply loved this country and can't wait to return — and to take the multigenerational family. One of our favorite things to do are food tours, such as this Rome Family Food & Art Experience. 
When you do visit, here are the 5 must-see places in Italy.
13. Bali
~Contributed by Sophie Marie, Baby Toddler & Kids
We are very lucky in that we have an extremely close relationship with my partner's parents and travel with them quite often, as well as our young children. Recently, we all traveled to Bali for a holiday and there really was something for everyone!
My mother-in-law and I both love our retail therapy, so we spent hours wandering around the local markets together. She was on the hunt for beautiful fabrics for her sewing projects, and I found some great dresses and accessories to take home. All three generations enjoyed plenty of relaxing days at the beach or around the pool soaking up the sun and playing in the waves with my toddler. My partner surfed while my father-in-law built sandcastles with my daughter and everyone was happy.
Eating out was easy, with plenty of options for everyone from western food and chain restaurants to some fantastic local warungs (casual Balinese eateries).
Whether you're looking for a cultural adventure, lazy beach days or some serious retail therapy, Bali is the perfect destination for a multi-generational holiday!
15. Kangaroo Island, Australia
~Contributed by Delphine, Lester Lost
Australia is a destination that appeals to many types of travelers. Families, solo travelers, couples, backpackers. Finding a destination for a multi-generation wasn't too hard. My father, 10-year-old nephew, and I opted for 5 days on Kangaroo Island in South Australia.
A large island off the south coast of Australia, Kangaroo Island is famous for its spectacular natural landmarks and its plentiful wildlife. In 5 days, we came across kangaroos, koalas, pelicans, seals, sea lions and dolphins. With a party of two keen photographers and a young boy, everyone enjoyed the encounters that had a taste of adventure.
Kangaroo Island is a big island and there is a fair amount of driving to be done. However, the roads are flat and fairly quiet so it wasn't stressful. Kangaroo Island also has its share of beautiful beaches, much to the delight of our young companion.
In order to keep everyone happy, we were able to mix the visits to old towns and lighthouses with sandboarding on beautiful dunes! Five days of multi-generational travel on Kangaroo Island created some life-long memories for all of us!
16. The Maldives
~Contributed by Sara, Our Kind of Crazy Blog
The Maldives is the perfect destination for young and old. It's a dream vacation for the adults, and will soon be for the kids as well. The Maldives is made up of local islands and resort islands. The resort islands are probably best for the multi-generational trips, as most resorts have activities that will cater to any age group.
We found a great resort in Robinson Club Noonu, an all-inclusive family resort. All you can eat, all you can drink, and all you can do. There's a buffet with so many food choices for breakfast, lunch, and dinner, so even your picky eaters will find something they'll love.
Activities during the day range from pool time, walking around the island, enjoying the spa, playing sports on the courts, games in the recreational area, and of course, snorkeling right outside your room. You can even rent an overwater bungalow complete with your own private infinity pool and hammock over the water.
Robinson Club Noonu also offers a child center, so the kids won't get bored, and the adults can enjoy some alone time. Definitely, the perfect multi-generational trip your family won't soon forget!
17. Luxury African Safari
An African safari sits high on my family's travel bucket list, as there's just something so appealing about being at one with nature, out in the plains of Africa and the thrill of seeing animals in the wild. Since I'm not the tent-in-the-bush-kind-of-traveler, I am looking more toward luxurious safari resorts in Africa. Here are 5 top luxurious safari resorts in Africa.
18. Cozumel, Mexico
~Contributed by Philip, Zen Travellers
Cozumel, Mexico is a beautiful travel destination that has something for any age.   Young kids will enjoy playing on the fantastic beaches while the order crowd might enjoy some time relaxing or watching the little ones…maybe even enjoying a few margaritas while doing so.  Speaking of margaritas, the older members of the family will certainly want to do a tequila tasting.  No kids allowed here, of course!
Another highlight that will be educational for the whole family is visiting the San Gervasio Mayan ruins.  These ruins used to be a place of worship for the Mayan goddess Ix Chel, a goddess of childbirth, fertility, medicine, and weaving.
Of course, there is a fantastic food scene with all of the Mexican staples and there are a lot of familiar North American restaurants for the picky eaters in the family.
Those old enough to do so will likely want to spend some time in the waters scuba diving, and the younger ones can get their exposure to marine life by snorkeling.  The reefs are teeming with fish and if you're lucky you'll spot sea turtles, eagle rays, or nurse sharks.
If you're staying with the whole family I recommend booking an Airbnb as they will give you enough space for everyone and most likely, a kitchen where you can cook some of your meals.
Multi-generational families will certainly find something that everyone can enjoy in this little slice of paradise!
19. Dominican Republic
~Contributed by Sharon, Daily Dream 360
With resorts scattered amongst its biggest coastal cities and numerous excursion opportunities, the Dominican Republic is an excellent destination for multi-generational trips. The majority of resorts are built to provide experiences for all ages providing a variety of services, activities and room accommodations. Resorts are tremendous for multi-gen trips as they can accommodate large group bookings. Depending on the number of people traveling, you'll find booking a resort experience in the DR very easy.
One of the top places to stay in the DR is Punta Cana. Choose a resort like the Grand Bahia Principe Punta Cana which offers a variety of rooms and suites which connect into an ample space, but still provides privacy for members of your family. Most of the larger resorts feature kids clubs for young children and teenagers which offer programs geared to specific age ranges. These include arts and crafts, sports and swimming programs.
At the main pools and the beach, you will find numerous daily activities from water aerobics, water sports, and games run by the resorts' activity staff. For those who want to relax, check if the resort has a quiet pool where you can hide away and escape with a book. The family can split up and experience different things or hang out together and explore all that the resort can offer.
I also love the many excursions available in the Dominican Republic, from family-friendly catamaran tours, visits to Saona Island National Park, to Dune buggy rides. Of course, the family can celebrate their days and special occasions at the many resort restaurants and top it off with a spectacular show.
20. Jamaica
~Contributed by Charmaine, Jamaica Travel Saver
Jamaica is guaranteed to provide the ultimate family vacation and satisfy the needs of all your loved ones.   For such a small island, it packs quite a punch when it comes to activities available.
If I were to pick the most family-friendly area in Jamaica that would be the town of Ocho Rios.  Kids will like it because they can visit kid-friendly attractions such as Dolphin Cove, Mystic Mountain, Konoko falls, or Yaaman Adventure Park.   Parents will like the all-natural attractions such as Dunns River falls or the Blue Hole.  Grandparents will like the fact that they can enjoy the nearby golf course, go bamboo rafting, enjoy cooking classes, or take great house tours.
There are a variety of accommodations in Jamaica that will satisfy even the most discerning family.  However, if I were to pick one hotel, I would select Beaches Ocho Rios.
For younger kids, Beaches Ocho Rios offers a sesame street themed kid's camp supervised by certified nannies.  For older kids, there is an Xbox play lounge, a pirate island waterpark, and a teen nightclub.  Adults will love its world-class spa, sunset catamaran cruises and access to a golf course affiliated with the hotel.   The resort also offers a wide variety of water sports.  You can also play basketball, tennis, or billiards.
21. Aruba
~Contributed by Asher from Asher & Lyric
Aruba is a gorgeous little Caribbean island stretching 19 miles long and 5 miles across making it small enough to explore the entire place in just one week! Traveling here with your extended family will certainly be an amazing experience because there is something for everyone.
This gem of an island is probably best known for its brilliant white sand beaches and perfect aqua water. It's the ideal place for a multigenerational family to relax and to have fun at the same time.
Popular activities include bungee jumping, ziplining, snorkeling, parasailing, paddleboarding, kayaking, windsurfing and just floating in the warm sea letting the world slip by.
In addition to all of the above, Aruba has a lot of modern comforts with huge grocery stores and restaurants you may be familiar with (such as the Hard Rock Cafe and Benihana) along with countless other local and ethnic options.
We recommend staying at the Hyatt Regency because it sits on almost a private part of the best beach, has great food, a two-story waterslide, casino, and luxurious suites with breathtaking views.