Saving up for your bucket list travel destinations when you retire?  Why wait? You're enjoying the peak of your career. You're in your 50s, but not ready to retire, right? Enjoy travel over 50 now with our top 9 picks of our favorite destinations.

This post may contain affiliate links. If you click through and buy, TravelingInHeels.com will get a commission. Thanks for helping support TravelingInHeels.
Enjoying Travel Over 50: Our 9 Favorite Destinations
At this point in life, you know the importance of travel and life experience when it comes to your happiness. It's key! Research shows us that people generate more joy by spending money on experiences like travel rather than material goods.
To help you get your joy on, we've put together 9 travel destinations that we love for travel over 50. Keep reading to learn about some fabulous spots, then pick your favorites and start planning your next travel over 50 adventure.
1. Croatia
This gem on the Mediterranean has become very popular thanks to the hit TV series Game of Thrones, which filmed in Dubrovnik. Dubrovnik in itself is worth the trip. It's a seaport town in the south of Croatia surrounded by walls from the 16th Century with a charming and fascinating old town. Browse Booking.com for places to say in Dubrovnik.
A bit off the coast discover beautiful islands to explore. Take a boat over and stay on Hvar for a few nights. Enjoy seafood and hospitality.
There is plenty to see and enjoy in Zagreb, the capital, where you can fly into and rent a car after a few nights.
Head over to the coast to Split for a taste of many worlds and eras. Enjoy rocky beaches, cobblestone streets, a Roman palace, and Dalmatian coffee to name a few.
2. Italy
Already experienced Italy? Then you're probably reading this because you're ready to go back, and travel over 50 is exactly the right time to plan your next visit. Italy is one of those destinations that you can revisit over and over again because of its beauty, cuisine, and culture, all of which make it the epitome of a holiday filled with relaxation, romance, and awe.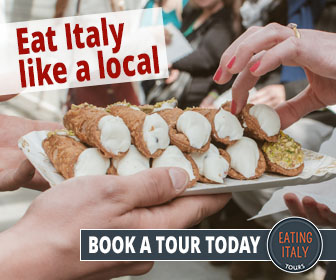 We love to start in Rome to get in some history with our gelato, penne, and Chianti. Be sure to venture through Vatican City and over to The Colosseum. We always take a tour or get a guide first. You can view options here.
Then you can move inland for the arts and culture in Florence and the rolling hills in Tuscany.
For something unique, head to Turin and try the chocolates.
The canals of Venice and colorful buildings on the cliffs of Cinque Terre are also favorites.
3. Japan
Japan is a blend of history, modernity and natural beauty. Discover the high-tech wonders and scrumptious food choices in Tokyo and choose your favorite Tokyo hotel. Explore the fresh fish markets and taste sushi delights. Visit the ancient Senso-Ji temple. And shop!
Then take the bullet train to uncover the rest of this island nation. See and walk up Mount Fuji, then enjoy the gorgeous coastline and Nara, the first capital city.
4. France
There are a variety of ways to relax and holiday in France. Paris offers charm and luxury and is full of delights for the senses — everything from fresh pastries to top wines to meals prepared by the world's top chefs. And so many amazing hotels in Paris to spend even more time in this great city.
You can also grab a baguette and cheese and a bottle of wine and have a picnic at the Seine or the park at the bottom of the Eiffel Tower.
Visit the Louvre, the Musee D'Orsay and the Palace of Versailles. Shop along the Champs-Élysées or in the boutiques lining the cobblestone streets in the center of town.
Take the train to the south and enjoy the famed beaches at Cannes and stay in a bed and breakfast in Provence.
5. Germany
Visit Germany for a taste of the traditional Bavarian in Munich, the cosmopolitan and historical in Berlin and a relaxing cruise down the Rhine to sip sweet white wine and beer.
In the south, enjoy the Hofbrau Haus in Munich, complete with the oom-pah-pah band in traditional Lederhosen and delicious beer and Wienerschnitzel. While in Munich, you can also visit the Palace, the BMW museum, and explore the big central park to find the Eisbach River surfers.
When you get to Berlin, be sure to take a walking or other tour to learn the rich history here. Visit the museums and enjoy the great energy and nightlife.
To relax, catch a cruise down the River Rhine for a few days!
6. The Maldives
Come down to this chain of islands in the Indian Ocean for complete relaxation and to enjoy the beauty of crystal blue waters and gorgeous beaches.
Stay in a luxurious beach resort and go out and play. Explore the coral reefs and learn about marine life. Eat fresh seafood. Be one with nature!
7. Thailand
For this vacation, we recommend Phuket and staying in a resort filled with inspiring and healthy activities — from yoga and meditation to snorkeling and diving. This is an adventure in wellness for the soul and body.
8. Hawaii
Visit one of the island paradises of Hawaii for a relaxing stay in tropical heaven. Sit on the beaches sipping pineapple beverages and take a dip in clear, warm aqua waters. When you get tired of lounging, you can go snorkeling or learn to surf!
There are also volcanic wonders to explore and breathtaking mountain hikes. There's also scrumptious island cuisine and culture to enjoy.
And if you're taking the kids, here are 10 fun things to do with kids in Maui.
9. Norway
For something completely different, head north to Norway in January to see the Northern Lights. It may be cold and dark but it's also cozy and spectacular.
Look for interesting places on the water to stay where you can see the aurora borealis, like Tromso. There are also the Lofoten Islands where you can rent a place on the water with giant windows so you can see the whole light display. It's above the Arctic Circle!
While you're there, adventure through the capital, Oslo, and explore the fjords in Bergen. In Norway, you'll also have winter sports galore at your fingertips.
Where Will You Travel?
Now that you know some of our favorite travel over 50 destinations, it's time for you to start planning. Did any of these destinations of these jump out at you? Start with that one! You know it'll bring you happiness and it's so worth it.
Also, keep perusing our blog for great travel tips for you, your family and more! We're here to inspire you to get out and experience life and bring on the joy whenever possible!